This article deals with the 25 most famous fashion bloggers of the year 2020.
It is very easy to appreciate the fashion and clothes we see around us but it is very difficult to know the persons who have actually worked hard to obtain that fashion sense.
Here are some of the famous fashion bloggers:
Gabi Gregg
She is one of the famous fashion bloggers of this year. Her followers know her as Gabifresh.
Also, she had a personal hobby of fashion designing and converted it into her career.
She has one of her personal websites which is super famous and she has also appeared in many face brands like target's Ava and Viv plus size line.
Gregg has studied international relations at Mount Holyoke, and later discovered fashion forum at LiveJournal and since that day, her life had changed completely.
She soon became socially active and learned about body positivity and about dresses of plus size women.
This, in general, changed her life because she kept on thinking that she was the only one who looked those ways but then discovered there are a lot more women like her.
Her style says "way more adventurous than trendy".
Negin Mirshalehi
She is a very popular Dutch fashion blogger and is admired by millions of followers and people.
Also, she is a YouTuber and is also an Instagram and Facebook sensation. She was born in Amsterdam and also has an elder sister.
Her father's side of family continues with beekeeping business and her mother is a hairdresser.
She is in a relationship with Maurits Stibbe and is very regular in sharing pictures with him on her social media accounts.
Ali Tate
She is another very famous fashion blogger who is a sensation and cute feminist. Her Instagram account is a mixture of traveling plus leisure.
Since the day she became a model, she has scored campaigns like mango and Ralph Lauren.
She is not just a beauty sensation but is also a lover of a green environment and loves to promote eco-friendly products and activities.
Hannah Fallis
She is an amazing fashion blogger who was born in New York City. She had completed her graduation in 2010 from bard college.
She got engaged in 2017 with her love who she had maintained a relationship for a very long time.
Her boyfriend's Brendan Fallis is now her beloved husband.
Chiara Ferragni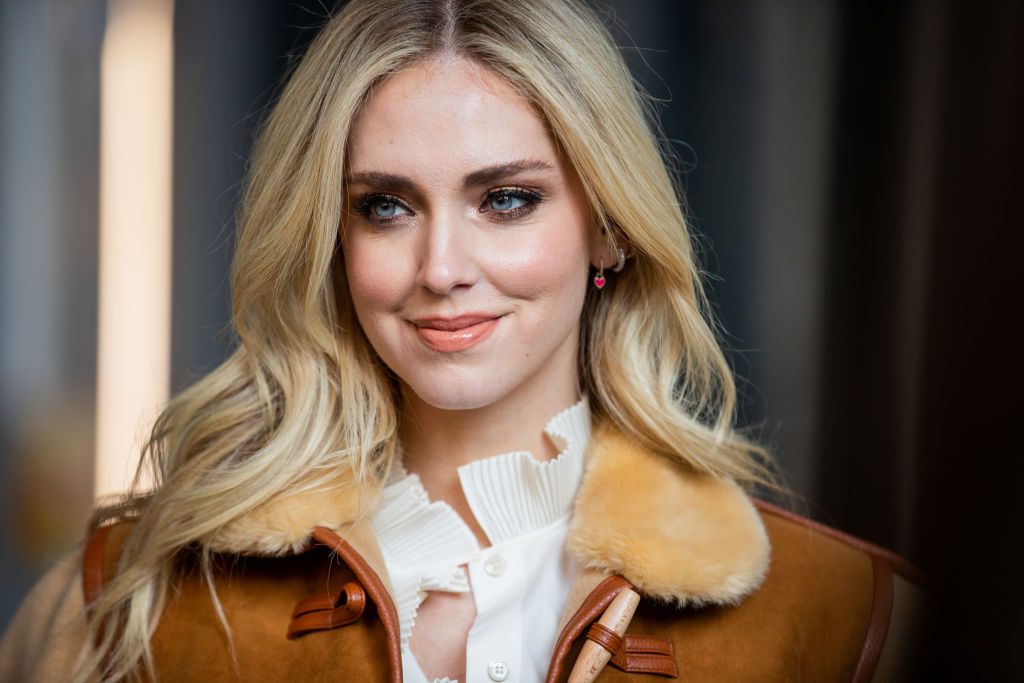 She is one such fashion blogger who has more than 15.4 million followers. Forbes magazine listed her in 2017 for being the most influential fashion bloggers.
She started blogging about fashion and stuff in the year 2009 but got recognition very late.
She now handles an online retail store and also sells some of her personally designed accessories and clothes.
Alexa Chung
Alexa Chung is an amazing fashion blogger as well as a model. When a model becomes a fashion blogger, it is a must check out social media id.
She has been the face of some most famous magazines like Harper's Bazaar and Vogue.
Apart from this, she also has worked with some of the most reputed organizations like DKNY and Mulberry.
She follows a very vibrant fashion which reflects her personality very clearly.
Her Instagram account has about 3.1 million followers which is a huge number by any standards. She stands still as one of the top fashion bloggers of 2020.
Danielle Bernstein
She is again one of the most influential fashion bloggers who was also listed in the Forbes magazine in 2017.
She had started fashion blogging in the year 2010 but it took a very long time for her to get this reputation and fame.
Her Instagram and social media followers are insane about her and also are huge in number.
Also, she has her earnings in 7 figures through all these blogs.
You should definitely check her Instagram account out and not miss this opportunity to check such an amazing fashion blogger out.
Caroline Daur
She is one of the most sophisticated fashion bloggers and has worked as a model and then became an amazing fashion blogger.
There is a huge fan following on every social media and her Instagram account has 1.7 million followers.
She has solutions to almost every dressing problem.
Right from which coat to wear to what are some of the options of clothing if you are on a vacation, she has each one of it on her account.
Go check her out now.
Miroslava Duma
She is the queen of formal dressing and has an amazing sense of dressing in general.
She is the current role model for people who are aiming at becoming fashion bloggers and are planning to build a career in fashion blogging.
She has almost 1.6 million followers on her Instagram account.
Janni Deler
She is not only a fashion blogger but a traveling sensation for her family of followers.
Also, she travels a lot and picks u some or the other fashion from that place to add to her treasure of fashion.
She has worked with some of the top brands and has a family of about 1.4 million followers.
Eva Chen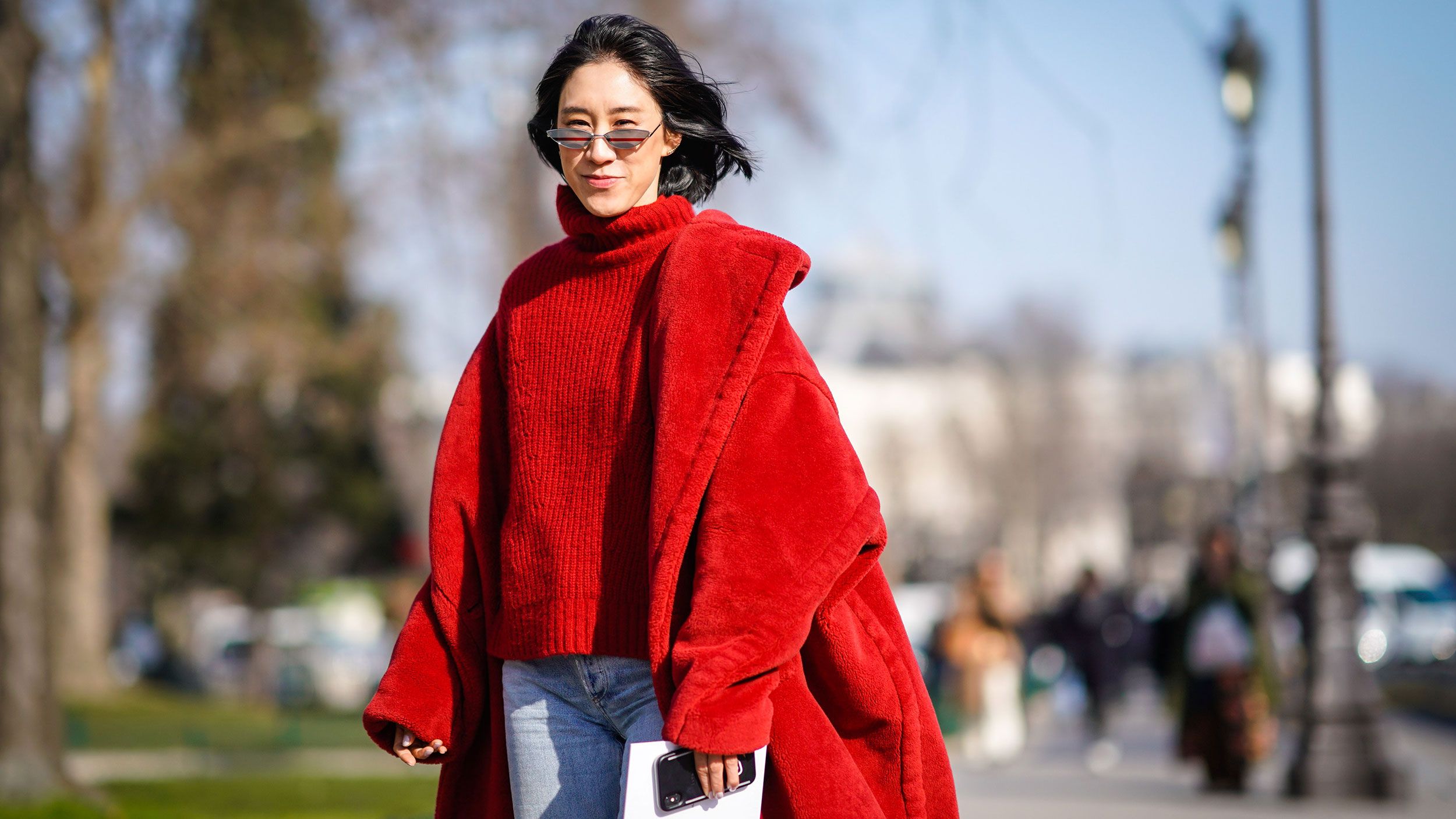 She started with an internship with a magazine named Harper's Bazaar and look at her now. She is a fashion sensation for so many people.
Her pictures are mostly from her everyday routine but are amazing.
Andy Torres
She is an amazing fashion blogger with 893k followers on her Instagram account.
She has a dazzling sense of fashion and is an influencer for so many people out there.
Her sense of fashion makes her stand amongst one of the top 25 fashion bloggers in 2020.
Irene Lara
Can you imagine a mother being a fashion blogger and making her place in the top 25 fashion bloggers of 2019?
You have to make your imagination come to reality because Irene is a mother and a proud fashion blogger.
She loves traveling and has about 883k followers on her Instagram account.
You have to check this pretty lady out because once you do, you won't be able to resist yourself from following her fashion tips.
Courtney Trop
She has a very unique name of her Instagram account and that is Alwaysjudging.
She gives fashion a unique twist and that clearly can be seen on her Instagram account.
Go check her out this very moment to get some of the useful fashion tips.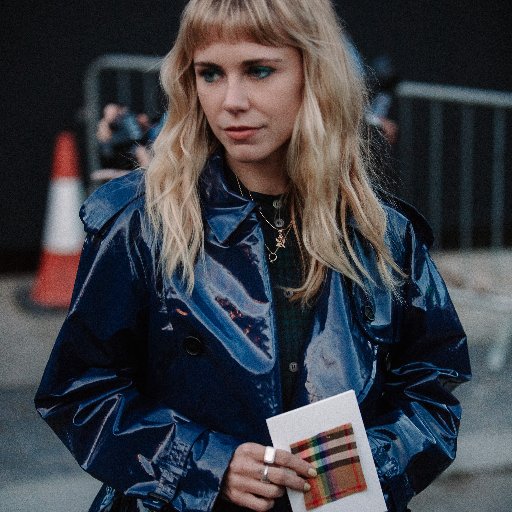 Margaret Zhang
Does a law student becomes a fashion blogger? Pretty amazing right? But it is true. Margaret is a law student, a stylist and a fashion blogger.
Her social media pictures and sense of fashion is always impressive.
Stephanie Yeboah
She started her personal blog page named nerd about town a few years back.
Her frustration and anger made her create this page because of the unavailability of plus size dresses available in the market.
She is a very positive fashion blogger as she motivates and helps to create positive vibes around those who don't feel very good about their own bodies.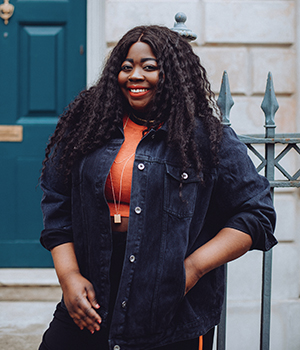 Callie Thrope
She is a writer as well as a fashion blogger. She started her writing blog in 2012 with a unique name dieting diary.
She very soon realized that being negative about her own body is not going to change her and the people around her, she chose to become a fashion influencer on plus size dresses for women.
The Blonde Salad
Chiara Ferragni chose this as her user name on Instagram and people eventually started calling her by this very name.
she is a fashion blogger in terms of footwear and amazing styles of footwear.
Also, she also has been mentioned in Forbes magazine because of her success in this field.
Vancouver
She is a Canada based fashion blogger who has a wild personality and choice of fashion.
She has her own unique contemporary which looks amazing on her Instagram account.
Jessica Wang
She shares her life by saying that she almost thought that finance was her field but soon realized that it was not.
She always was interested in fashion but never really thought about making a career out of it.
She operates a very popular blog named not jess fashion. She has over 600k followers on her Instagram account.
Diana Horsfall
She is one of the most innovative destinations for the ones who are searching for someone as their role model for building a career in fashion blogging.
She is the co-founder of a very famous fashion page and is very active on her social media.
She stands as one of the most famous fashion bloggers of this year.
Tanesha Awasthi
She has her blog and Instagram page with the name, girl with curves.
She loves promoting and supporting plus size girls and motivating the about their own bodies. She has about 458k followers on her Instagram account.
Kavita Donkersley
She calls herself with the name, she wears fashion.
It is a leading fashion blog that has been created by Kavita and is very popular now a days.
Chriselle Lim
Need a wardrobe refreshment? She is the right place for you. She can also suggest the best necklace for your neckline.
She stands as one of the top 25 fashion bloggers with some amazing fashion skills.
End Note
These were some of the most famous fashion bloggers of this year. They made it big through hard work and creativity. I hope you enjoyed reading this article.
Which amongst these are your favorites? Let us know by commenting below.
Do reach out to us if you have any questions and don't forget to comment below. We have many more tutorials and articles in the arsenal to make the most 'stylish you'.
You may also like to read-
Best Beauty Tips from Celebs: Skin, Hair, and More (Secrets) [2020]
How To Get Fair Skin Naturally? [Best Fairness Tips in 2020]
The 9 Best BB Creams For Oily Skin Types
The 9 Best Face Primers for Mature Women